Website Design Services That
Work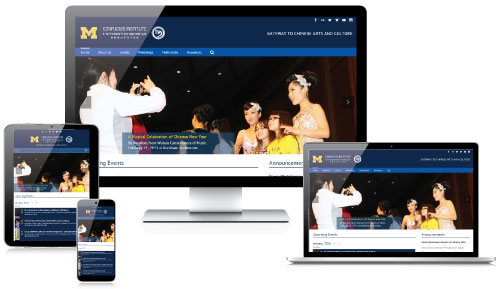 Responsive web design and development is the foundation of online branding and customer interaction. Having a mobile-friendly responsive website will show your visitors that your business is up-to-date and cares about its users. Each website is given specialized treatment to make sure you don't end up with anything cookie-cutter while providing a unique experience.
At Contempo Solutions, we offer responsive web design services for businesses of all sizes and can help you develop long term project plans to make sure your website stays modern and relevant. You don't have to take our word for it, we embed enterprise level analytical software in your website so you can easily monitor the growth of your website.
Find out how we can increase your visibility.
Call 231-715-1511 to start your project today.
Contempo Solutions is a leading web development company based in Traverse City that creates functional websites with custom designs.
Our development services feature:
Responsive Web Design
Content Management Systems (CMS)
eCommerce Stores
Custom Website Design
Improved Mobile Search Rankings
Simplified Administrative Controls
Optimized Web Hosting
Extremely Fast Loading Websites
Strategic User Experience Design
Organized Website Navigation